The application portal is hosted through the Innovia Foundation, and you will be taken to their website when you click on the "Create a MyInnovia Account" button on the bottom of this page.
To apply for a Small Business Innovation Grant, you need a MyInnovia account to complete the grant application. The MyInnovia account will allow you to start, pause, and return to complete the application if needed.
Translated instructions for download (Arabic, Chinese, Korean, and Vietnamese):
The English screenshots below will help guide you in creating your MyInnovia account.
Enter your first and last name, your email address, and the captcha answer. When you hit submit, it may take a few minutes to receive an email. Once you receive the email, click the link to confirm your email address. Check your spam folder if you do not see an email within 3 minutes.
You will next add your business to the database. Innovia's form calls a business as an organization. If you have previously received an Innovia grant, your business may be listed when you use the Search Organizations tool. Note: you are not searching for AHANA at this point.
If you do not find your business by searching, you will need to add it by clicking the orange "ADD GRANTEE ORGANIZATION" button below the list.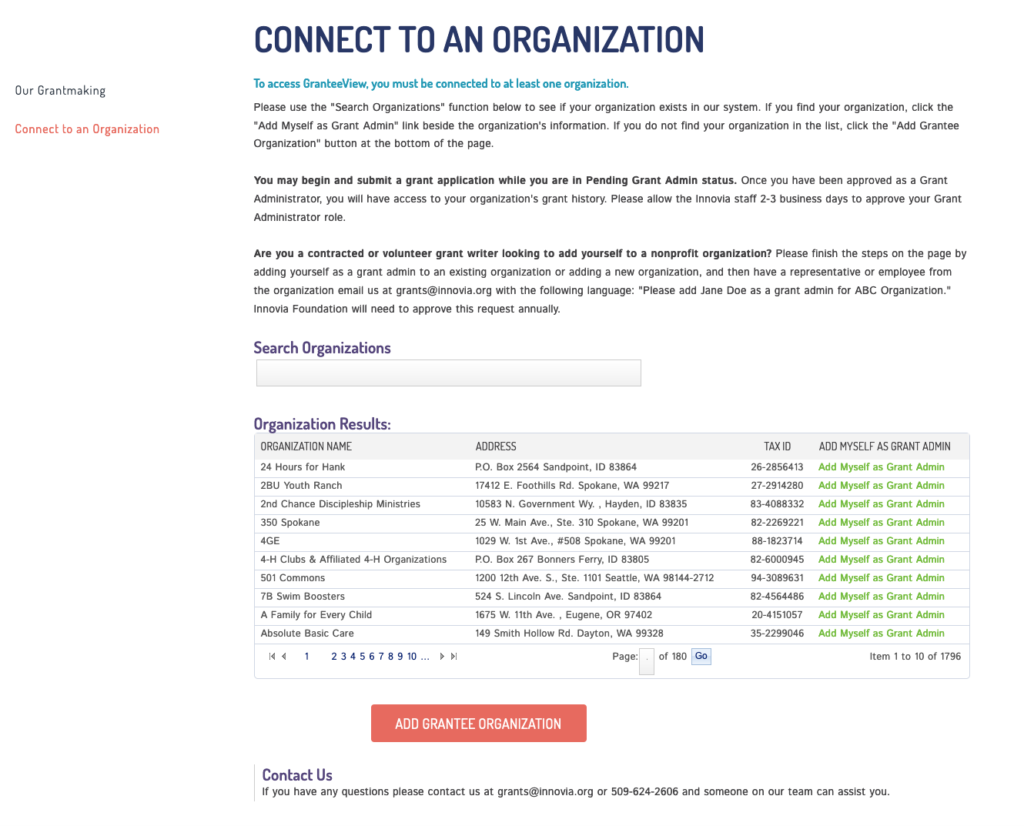 You will next see the following page to fill out your organization profile. Click the orange "Create Organization Profile" to complete the process.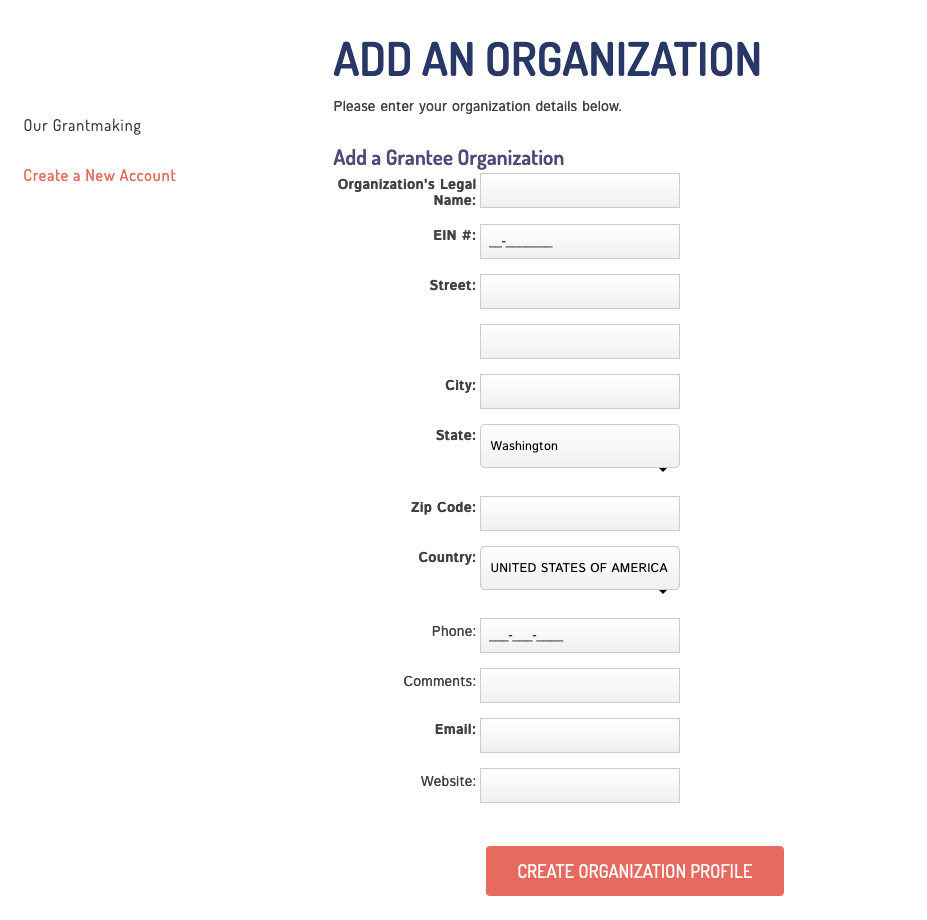 After you create your Organization Profile, you will be taken to the Grantee Dashboard. Click the link to apply for a grant will be on the left and under "Quick Links" on the right, then choose AHANA in the prequalifying questions.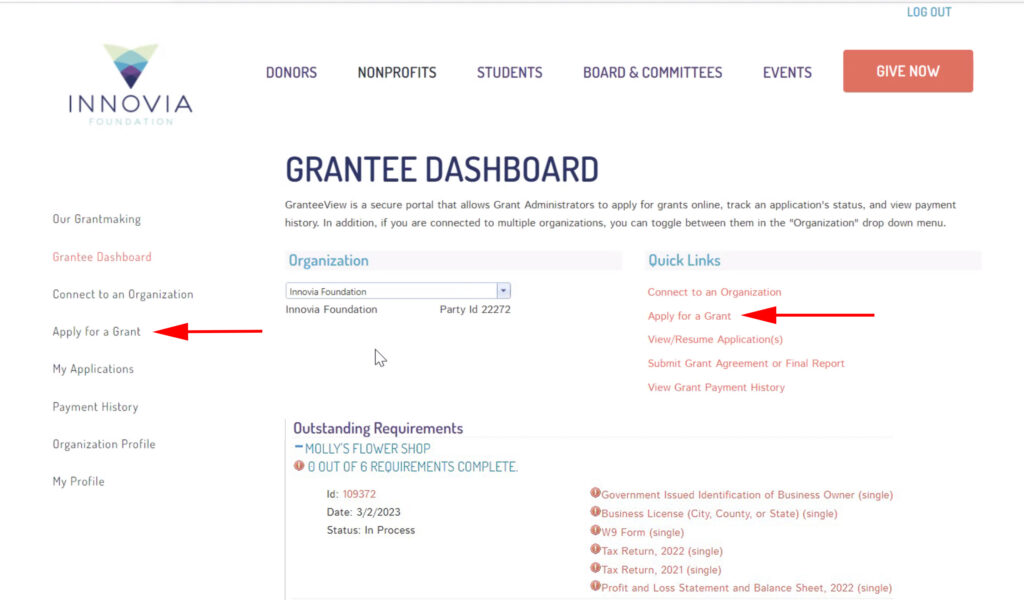 Your organization should now be ready for the next step of filling out the online grant application form.